How to fix the most common problems with Apple's iOS 10
May 26, 2017
iOS 10.3, the latest software update from Apple is finally here. While each update introduces new features designed to improve your phone, new problems also seem to emerge at the same time. I had a look around for some tips and came across some handy information for fixing the most common iOS 10 problems. I found some information from these guys – CUSC Foneguard – they provide specialist insurance for Apple products, so go to them for your iphone insurance if you need any.
So without further to do, here is how to fix the most common bugs and glitches, from poor battery life to slow-running software:
iOS 10.3 slow to update
It seems like it takes forever to update, but there's a good reason for this. Apple has revamped its filing system (APFS) which is now optimised for flash and SSD storage. There shouldn't be any problems other than the long wait times, but it's always a good idea to back up your data just in case.
Older iPhones can't update to iOS 10.3
iOS 10 is only compatible with models produced after the iPhone 5. Unfortunately, this means that if you have an iPhone 4 or iPhone 4S, then your device is only equipped to handle iOS 9.3.5. This is usually a gentle nudge from Apple as an incentive for upgrading your smartphone.
How to preserve battery life
An iOS update means more features to play with, but also quickly drains your precious battery life. Here's some tips and tricks to try and resolve the problem:
• Control which apps are continually running in the background through Settings > General > Background App Refresh.
• Turn off Fitness Tracking and other non-essential apps through Settings > Privacy > Motion and Fitness.
• Switch off your Wi-Fi when you're out and about to prevent your phone constant searching for Wi-Fi networks you can't join. Just remember to switch it back on when you're at home or in the office.
• Screen brightness is one of the biggest causes of a drained battery. You can prevent this by lowering the screen brightness and refrain from checking your notifications or the time if possible.
• Regularly check Settings > Battery to see which apps require the most processing power.
Wi-fi and Bluetooth issues
This seems to be a long-running issue with Apple, but luckily you can kill two birds with one stone by simply resetting your network settings – Settings > General > Reset > Reset Network Settings. Please not that it's not 'Reset All Settings' or 'Erase All Content', so take care to avoid selecting these options by mistake.
iOS 10 crashes when sending messages
If your iPhone crashes or becomes unresponsive when sending messages, restarting your device will usually solve the problem. You can also try:
• Resetting your network settings through Settings > General > Reset > Reset Network Settings
• Resetting your device through Settings > General >Reset > Reset All Settings
iOS 10 home button
'Slide to unlock' has been removed from the lock screen in the latest iOS update, which means you can only unlock your phone with the Touch ID fingerprint sensor. Luckily, if you're not a fan of this change you can bring back 'Slide to unlock' through Settings > General > Accessibility > Home Button > Reset Finger to Open.
Sleep/wake button doesn't work
In some cases, the sleep/wake button stops working after updating to iOS 10. Restarting your device will fix the problem in most cases, but if this isn't working, a try using a hard reset. This is done by holding the sleep/wake button and the home button together until the Apple logo appears on the screen. On the iPhone 7 and iPhone 7 Plus, you need to hold the 'volume down' button rather than the home button.
iPhone stops vibrating
Some users have reported that their iPhone no longer vibrate after the iOS update. A hard reset may fix the problem, but if this doesn't work you may need to factory reset your iPhone. It's critical to make sure you have backed up all your data before starting the process though.
Mobile network connectivity problems
If you find that your reception has drastically reduced since updating your operating system, the first thing to do is to report this to your network provider, so that they are aware of the problem. If you need a faster solution, one option is to downgrade to a previous iOS, and then upgrade again via iTunes.
If your phone still isn't working after trying these tips, CUSC Foneguard is here to help. We provide specialist Apple insurance which covers your phone in the event of loss, theft, or damage. A comprehensive iPhone policy from us allows you to make as many claims as you need to, with worldwide cover – so you're protected anytime, anywhere. If you want to find out more or require any assistance, a member of our team will be more than happy to help.
Why use iCloud?
February 6, 2012
Recently Apple announced a record net profit of $13 billion for the last quarter of 2011 by selling 37 million iPhones and 15.4 million iPads – nearly all these devices will be signed up to iCloud by their owners. If you have upgraded your software to iOS 5 and signed up for iCloud your phone numbers, records of your calls, photographs and personal videos will be stored in the iCloud data bank some 4,000 miles away from the UK – in North Carolina to be exact. Interestingly, this data bank is estimated to use up to 100MW of electricity – the same as 200,000 UK homes.
When you run iOS5 for the first time, you are asked whether you want to use iCloud. The vast majority of you do and this means your data- previously backed up only on your own computer – will go to Apple's data centre. Apple reasons this frees your device from having to be synched to a Mac or PC. If you are an iFan and have multiple Apple devices iCloud will sync them all to a single online profile held in their centre.
Apple tells us that iCloud automatically and securely stores your content so it's always available to your iPhone, iPad, iPod touch, Mac, or PC. It gives you access to your music, apps, latest photos, and more from whichever device you happen to be using. And it keeps your email, contacts, and calendars up to date across all your devices. No syncing required. No management required. In fact, no anything required- iCloud does it all for you. When you sign up for iCloud, you will automatically get 5GB of free storage.
iCloud is easy to use, and setting it up is no exception. It takes only a few steps before all your important stuff is up to date on your iPhone, iPad, iPod touch, Mac, and PC. If you need step by step help go to Apple.com and click on 'how to set up iCloud', then follow their onscreen instructions. For those of you who have not already been tempted to join iCloud the latest technology for simpler printing might just tip the balance.
Simpler printing means no more cables as cloud printing becomes mainstream, allowing you to print straight from your iPhone, iPad or laptop to your chosen printer, as well as accessing apps such as Facebook on your printer via the web. This means you will be able to print from any device, from anywhere in the world, using the printer's email address. You could print photos directly from Facebook without turning on your computer. You can print from any device with an Internet connection, without cables. Unfortunately, you will need to upgrade to a cloud printer and these start at around £100.
Cloud Ready Printers
Cloud Ready printers are a new generation of printers with native support for connecting to cloud print services. A Cloud Ready printer has no need for a PC connection of any kind or for a print driver. The printer is simply registered with one or more cloud print services and awaits print jobs. Cloud printing has tremendous benefits and  given the rapid shift to cloud-based apps, data storage and  mobile computing – will increasingly be in demand.  HP has released its Cloud Ready ePrint Line that can be connected with Google Cloud Print. Watch this space as we believe that more Cloud Ready printers will be released in the coming months.
An iPhone app that can detect skin cancer
January 31, 2012
A screengrab of the Skin Scan app in action. Photo: iTunes
The illustration above shows a mobile phone app that allows people to analyse their moles for cancer risk. This is a new and useful tool but the Cancer Society of New Zealand warns that it should not be used in isolation – rather used as an alert system.
Skin Scan is an application for iPhones. To utilise the app you need to take a photo of any  mole that may be of concern in order to find out whether it is a cancer risk. It is suggested that you seek medical advice if your moles change in appearance. The app calculates the mole's shape and surrounding skin and studies the tissue growth patterns of your mole to decide whether any specific mole appears to show abnormal development. Results are colour coded – a green code suggests a lesion of low risk; a yellow code translates as medium risk; and a red result reflects a high risk of being cancerous. The app also takes into account the user's age and gender.
The app stores your scans so that any changes to a mole can be time monitored. While this app makes it easier for people to monitor their moles the medical profession are concerned that you should not rely on this technology alone and any concerns should be followed up by a visit to your doctor. You have an increased risk of developing skin cancer if you have experienced frequent sunburn, have lots of moles, and a family history of melanoma.
One pitfall with this app is that only iPhone 4 and 4S appear to have a camera that has the image quality required to be sensitive enough to spot problems. When this app was tested on 3G and 3GS iPhones – the cameras did not provide the superior quality required. Also you need to get someone else to check any freckles or moles that you cannot see yourself. This app was originally made for the Australian market where skin melanomas are a high risk problem and not the UK market.
The Skin Scan app has been released by the Romanian company 'Cronian Labs' and can be bought for approximately $5.49 – check it out at the Apple app store iTunes . If you are considering upgrading your smartphone for an iPhone 4 or 4S please check out our 'Buy Online' information on this website.
Health & Fitness Apps 2012
January 30, 2012
There are an exciting range of apps available to help you take control of your wellbeing and to help you maintain your resolution to maximise your fitness in 2012.
NHS  – free apps
The NHS Quit smoking app provides you with instant tips and advice on how to quit smoking as well as a timer that tells you how long you have been smoke free – plus it tells you how much money you have saved by abstaining. The NHS Direct free app will help you deal with a range of medical problems – you can also be reassured by the in-app call feature to speak to an NHS Direct Nurse to save you waiting in your doctor's surgery.
Instant heart rate – free app/ upgrade 69p

This app reads your heart rate by using the phone's built in camera: cover the lens with your index fingure to measure your beats per minute (BPM). The upgrade is well worth the investment of 69p as it will measure your heart rate recovery after exercise – this is a key fitness indicator. It will also keep a record of you heart rate for future reference.
Moodkit – £2.99 for iPhone
If you suffer from SAD (seasonal affective disorder) or depression Moodkit is the way to reduce your depression and stress levels by practising behavioural cognitive therapy techniques to reduce your down days. The app has been developed by clinical psychologists who suggest a number of activities to lift or change your mood and helps you, step by step, deal with stressful situations. It suggests you keep a daily journal of your moods and thoughts. This app is really valuable because it acknowledges that health and fitness involves  mental activities too.
Yoga for health -69p to £2.99 for iPhone & iPad
For 69p invest in Yoga Stretch – this has pre-set routinesand audio instructions to talk you through the poses and you can select your own music. For 2.99 you get 'All In Yoga HD'  for iPad giving you 300 clearly illustrated poses and you can choose from 40 different ready-made routines at a range of levels. Each position is timed and supplemented with Pranayama breathing control exercises. Great for physical and mental wellbeing.
GPS Fitness Tracking- £1.49
MAPMYRUN and MAPMYRIDE are £1.49 each – both apps enable you to use your phone's built in GPS to track all your fitness activities. They will record your workout details, duration, distance, pace, speed, elevation, calories burned and route travelled on an interactive map – great value for money.
Fitness Builder £39.99 a month -for iPhones
Serious money for the most dedicated and motivated fitness enthusiast. Note that this app is free for the first month – it consists of a stimulating, comprehensive fitness compendium with a database of over 5,000 exercise images and videos and over 700 workouts by fitness professionals. Select a detailed gym schedule and the app will give you a range of measurements from strength to BMI – watch the muscles bulge.
Can I Eat it? – £1.99
Health & Fitness should start with a sensible diet andthe' Can I Eat It?'  app gives you a simple way of monitoring your food shopping. To help you scrutinise food labels quickly and effortlessly scan the product's barcode with your camera. Based on your pre-setting (e.g. sugar, wheat, dairy) the app will show you a thumbs up, or thumbs down, for any specific food item.
Your iPhone and iPad can give you the tools (apps) to maximise your health and fitness in 2012 – just go to iTunes to select those apps that appeal to you. To succeed, you need to maintain the fitness regime you have opted for and most importantly – you need an iPhone or iPad. For help in selecting the right model and best deals check out our sponsor links and guides. Have a good year!
How to protect your iPhone
January 18, 2012
If you have recently acquired an iPhone you will be aware of how brilliant they are and how thiefworthy too. Losing or having your smartphone stolen does not mean you have lost everything you prize – if you are a smart owner you will take the following advice to protect your phone and avoid a future disaster.
The basics:
Do set a passcode for your phone's home screen and if your phone is stolen the perpetrator will have to work out your code before being able to access it. To do this go into your phone settings and select Passcode Lock. For this to work automatically, your phone must be in auto-lock mode as this ensures your phone locks after a preset time (one to five minutes).
Do add a pin code to your SIM card too as this will prevent thieves putting your SIM into their phone. Go to phone settings and select SIM card, enable security and enter a personal SIM pin code.
Do back up your phone regularly. Connect your phone to your computer daily so you have the latest back-up of your data. With the latest iPhones (4and 4S) you can store your data remotely on iCloud then if you lose your phone, your contacts, photos etc. will all be saved in the iCloud cyberspace. ICloud updates will happen automatically.
Do consider downloading a security system such as Norton Mobile Security (£24.99 uk.norton.com/mobile-security ) as this will protect you through SMS commands. For example, the 'Sneak Peek' feature will remotely take a photo of the thief using the front-facing camera and upload the picture to an anti-theft site.
Do get your iPhone insured. Consider adding this to your home insurance as this is a better and cheaper option when compared to insuring with a network which can be expensive. Get an 'all risks' home insurance cover which adds extra protection for items such as phones, iPads and laptops at a monthly cost between £3.99 and £6.99. When deciding check to see that you are covered for loss and water damage and you will be offered a replacement phone. Check to see whether you are covered for calls made after your phone has been lost or stolen.
Do check the free app 'Find my iPhone' from iTunes – this allows you to use another device such as your iPad or computer to locate your missing iPhone on a map ( it will provide you with a Street name where your iPhone can be found. You can set a passcode lock remotely- good if you don't have auto-lock set up on your phone. You can remotely delete all sensitive information on your lost phone and instruct it to play a sound remotely (even if set on silent) and it can display a message on your homescreen so that if someone finds it they know how to return it to you.
If you have found this information helpful please browse our other guides.
IPhone 4 versus iPhone 4S
December 7, 2011
If you are still hanging onto your iPhone 3G or iPhone 3GS the time to upgrade without hesitation is now. There are some very enticing upgrade offers out there – the biggest decision is 'Should you treat yourself to an iPhone 4 or go straight to the iPhone 4S?". In the US, a recent poll carried out by Consumer Intelligence Research Partners (CIRP) found 45%  of iPhone buyers said they had paid a penalty to cancel their contract just to pick up the latest iPhone 4S. Some customers had switched networks while others had upgraded before their contract ended. This post aims to help you make that decision by studying the research available collected from people using these iPhones.
Another US company 'ChangeWave', a division of the 451 Group, carried out customer satisfaction research comparing iPhone 4S results collated in November 2011 with earlier research on the iPhone 4  in  July 2010.  Of the iPhone 4 customers interviewed, 72%  reported they were very satisfied with the then-new iPhone model. It is worth noting that this sample of iPhone 4 owners reported a dropped call rate of 5.2% – by contrast, iPhone 4S users only report a minimal 2.5% rate of dropped calls.  According to the ChangeWave survey, the 4S is a bigger hit with owners than the iPhone 4 had been a year earlier -77% of iPhone 4S users polled were very satisfied with their new phone while only 2% felt unsatisfied (215 customers were polled altogether).
The 4S model has introduced a sophisticated "voice assistant," Siri, which lets you control a wide range of tasks and functions with language spoken commands or questions (Siri has also sparked a host of fun videos).   ChangeWave found that Siri is the most popular feature of the new iPhone 4S (approved by 49% of  owners). Other features approved were general ease of use (by 39%), the new 8 megapixel camera  includes a stabilizer so pictures stay clear and more importantly, videos remain watchable (approved by 33%),  faster Web browsing (by 24%) and screen resolution (by 23%).
Alternatively, almost 40% of  iPhone 4S users said the phone's battery life was disappointingly short. Albeit, only 8% say this caused a big problem.  Apple has now released an iOS 5 update aimed at improving battery performance.
In the case of the iPhone 4S battery issue, it  helps if you don't leave too many applications running in the background. Read our blog on '8 tips to save your iPhone battery'.
Rather surprisingly, the Apple's iCloud service introduced for the 4S appears to be underrated as it was only ranked sixth (by 19% of the sample). Yet it is great to be able to send your photos to iCloud which is Apple's 5GB of cloud storage that allows users to access their photos no matter where they are and no matter what device, including a PC.
The research data collected has strongly indicated that the iPhone 4S although initially appearing to be one of Apple's less dramatic updates, in practice, presents a very attractive new offering to smartphone users. Some potential buyers may be content to skip the new hardware and just enjoy the software and cloud features with older models such as the iPhone 4 and 3GS. But those of you who decide to buy the latest smartphone seem destined to be happy with your purchase.
Stephen Fry wrote in his review for the Guardian "Siri, the high-quality and ultra-fast camera, 30 fps 1080p HD video, globally available voice recognition and the introduction of two antennae (the phone seamlessly switches between whichever is getting the strongest signal) are features that make the 4S irresistible; what is more, the unchanged form means that a whole new range of covers and accessories won't be required."
The iPhone 4 and 4S both have 512 MB of RAM. The iPhone 4S has all the best features of the iPhone 4 — same look, same feel, same Retina Display, yet it adds several significant improvements for the consumer who wants the latest technical wizardry. The iPhone 4 is still a highly recommended phone and if you buy online at a decent price SIM-free, then we'd advise you to do so. However, if you can afford it, you'd be better off stumping up the extra cash for the newer iPhone 4S.
The recent poll by CIRP found that 42% of iPhone users had upgraded from an iPhone 4 to 4S and they had typically resold their still-in-demand phone for more than the cost of a cancellation fee. The ripple effect of upgrading your iPhone model is the reduced pricing on the iPhone 4 and 3GS which is triggering robust sales across the smartphone markets. Visit our buy online webpage or go to the links below to find the best current deals.
Reconditioned phones on the Apple website
Visit the three website
Visit the Carphone warehouse website
Visit the Vodafone website
Visit Amazon UK
IPhone apps for golfers
December 5, 2011
IPing – free (cradle £25)

IPing works by gleaning data directly from your putter. You will need to buy a special cradle for £25 from the pro shop to attach to your iPhone or iPod Touch to the club's shaft but it is worth this initial outlay. Attach your iPhone device, start the app, and take some practice putts. The app uses your iDevice's motion sensors to record the consistency of your stroke, its impact angle and its tempo. It will store the results and show how your data differ from those of your golf pro. As you improve, it compares your latest statistics with your original efforts – it really does deliver on its promise to improve your play.
IStimp – 69p
The iStimp app works with the iPhone and Touch – it is a measurement of how fast a green is, determined by the state of the grass and angle of the green – both vital information for the golfer who is attempting a long putt, or playing on an unfamiliar course. This app behaves like a stimp meter – it becomes a virtual spirit level and measures how far a ball rolls when dropped from a specific height. You can save these measurements – hole by hole- and definately  reduces the time you spend faffing about on the green BUT please note that this app is banned in tournament play. This obviously suggests that using iStimp will give you a clear advantage over your golfing opponents.
Golfshot- free & Golf GPS Version £20.99

The Golfshot app is free for iPhone and Touch and means you can save money too. You will no longer need scoring cards and pencils. Golfshot contains a scorecard and hole -by-hole par details for 37,000 courses around the world. It can keep scores for up to four players. It also has the added option of recording stroke details which could highlight weaknesses in your current game. Why not splash out on the Golf GPS version which is also available for your iPad at a cost of £20.99?  This version includes aerial views and GPS rangefinder data. Be aware that this is a much cheaper option than buying a hand held electronic rangefinder which are £100 plus.
Go to itunes store | apple itunes | apple itunes store
Want to buy Xmas gifts for your golfing partners or friends? Why not visit our sponsored link American Golf Shop for a wide choice of golfing necessities.
Best iPhone apps for Xmas
November 24, 2011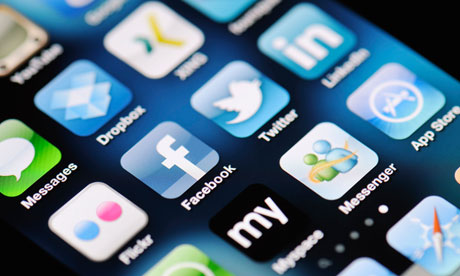 Apple is publishing weekly rankings for its App Store in the UK for the first time.
This week Apple began a partnership with the Press Association to publish weekly charts for paid and free apps on iPhone in the UK. These charts rank apps specifically on 'sales and downloads' in the UK App Store over the previous seven days. The first set of charts has just been published for the week ending 20 November.
The Guardian's app blog recently suggested that although similar charts are already available for all to see on the App Store itself, these new rankings reflect a more standardised weekly chart that highlights the most popular apps over a seven day period. Be aware that these 'top rankings' only include Apple's apps and therefore do not consider apps released by other companies such as Google for Android; Research In Motion for BlackBerry; and Microsoft for Windows Phone.
The first weekly charts are published in full below:
iPhone (Paid Apps)
1. Amazing Breaker – Dekovir
2. WhatsApp Messenger – WhatsApp
3. Hardest Game Ever – 0.02s PRO – Ming Liang Chien
4. Angry Birds – Clickgamer.com
5. Superman – Chillingo Ltd
6. FIFA 12 by EA Sports – Electronic Arts
7. Fruit Ninja – Halfbrick Studios
8. Sleep Cycle Alarm Clock – Maciek Drejak Labs
9. Camera+ – tap tap tap
10. Blueprint 3D – FDG Entertainment
iPhone (Free Apps)
1. Hardest Game Ever – 0.02s – Ming Liang Chien
2. Facebook Messenger – Facebook
3. Crime City – Funzio
4. Amazing Breaker Free – Dekovir
5. Place My Face – MUGOCO
6. Solitaire – Byterun
7. Idiot Test – Way Too Funny – CreativeNose
8. Finger Olympic – Fingerway
9. Glass Tower 3 – iDevUA Treelight
10. WordSearchUnlimited Free – VirtueSoft.com
The charts published above (source- The Guardian) are topped by Dekovir Inc's Amazing Breaker and Ming Liang Chien's Hardest Game Ever (free iPhone). The rankings above suggest a consumer demand for TV apps, specifically Sky Movies, ITV Player – 40D Catch Up and Channel 5's Demand 5.
In addition to the charttoppers above, there are countless free and inexpensive Christmas apps for your iPhone. It makes you realise that it's time to get ready for the Christmas countdown.
Let It Snow Globe
It is a great choice for the younger members of the family. I'm sure you and they will love this iPhone app. It works  like a standard glass snow globe. You shake your iPhone and you will see snow cascade over Santa to put you in the Xmas mood. It will cost you just about 60p.
If you enjoy snow scenes then LetItSnow application is right for you. You will experience a virtual Winter Wonderland where you will be able to design your personal winter fantasy on your iPhone screen.
Santa's Run
Santa's Run is an excellent iPhone Christmas Game by Broken Thumbs Apps.  Santa's Run is an exciting sleigh ride where you have the controls – although not too challenging for the experienced gamer, it is fun and addictive, and will get you and your friends  into the spirit of Christmas!
Christmas Mishap
Likewise, Christmas Mishap is fun – Santa accidentally loses control over his sledge sliding down a slope – and you help him keep the gifts safe (or get them back into the bag). It sounds simple – but beware! It's very addictive! An enjoyable game app for all the family at Christmas. Costs about 60p.

Xmas iPhone Wallpaper
Download 60+ Beautiful Christmas Iphone 4 Wallpapers to get you in the Xmas mood.
Cut the Rope: Holiday Gift 2011
Cut the Rope, is a really fun smartphone game. There is now a free standalone version for both the iphone and iPad that  features new challenges and holiday-themed levels.
Each level features the Christmas tree background, and adds new stockings that teleport candy.(Credit: Screenshot by Jason Parker/CNET)
Cut The Rope offers just the right mix of gameplay challenges,  graphics that appeal to all ages, and a myriad of levels.
The game, developed by ZeptoLab, comes with 25 new levels, holiday-themed obstacles, and  finishes on a high with a new Rocket level to add to the fun. The game offers a bonus feature that lets you make greeting cards by adding the game's mascot, Om Nom, to images from your iPhone image library.
The game also acts as an advertisement for the other games in the franchise through in-app purchases.  The holiday-themed version is only available for iOS iPhone devices.
Quick Christmas List
Finally, do you hate the thought of deciding what to buy for whom and how much to spend? Then the ToDo and Christmast Gift List management app is a must for you. It's tuned to keep a track of all your spending – and can create individual budgets for all the people in your family, plus friends. Costs around 60p.
If you are considering buying an iPhone for a lucky family member check out our Buy online webpage.
Free Apple iPhone 3GS – Orange cashback and 20/month deal
November 16, 2011
The iPhone 3GS although not the latest iPhone is smart, savvy, inivative and extremely user friendly. The 3GS has a 3.5 inch TFT capacitive, responsive touchscreen. Additionally, the 3GS, like its younger models (iPhone 4 and 4S) runs on the latest iPhone operating system called iOS 5. This has updated and enabled users to access the latest techno savy apps and gives 3GS users a cool choice of over 3000,000 apps from iTunes Apple Store. The 3MP camera and video recording gives impressive results and you could upload videos to YouTube should you wish. The iPhone 3GS cannot multitask – which iPhone 4 & 4S can do with ease.
The iPhone 3GS make good Xmas presents for you or your family – all you need to be aware of are the best deals and these are changing day by day but the most competitive are definately online. At present such deals are being offered by all the leading service providers in the UK mobile phone market.
Free iPhone 3GS with £100 cashback
Orange offers an attractive £31- 24 months contract deal with an instant cash back of £100. The other benefits include free 200 minutes and 250 text messages per month.
Visit the iPhone section of the Orange website to view these deals – look for the iPhone offers.
Free iPhone 3GS for £20/month
If you don't need so many minutes and texts then there is a cheaper, entry-rate tariff with Orange available for £20 a month for 24-months. For this you get a FREE iphone 3GS, 50 minutes/month, 50 texts/month and 100MB of data/month.
Visit the iPhone section on Orange website to view this
Three Mobile have great value £20/month -24 months
You get 100 minutes talk time, 5000 texts and 500MB data allowance (you will not find a better package from the other mobile phone operators). You would get less talktime with a Three contract but over two years you would save £240 less the £100 cashback offered by Orange – which means you would be paying £140 more over 2 years with Orange for 100 minutes extra talktime per month.
Visit the Three website to get this free iPhone deal
If you don't want the hassle of a contract it is possible to buy a refurbished iPhone and then buy a SIM card linked to one of the network providers. An Apple iPhone 3GS in mint condition can cost about £150 – try mobilevaluer.com for a good comparison site. If you are nearing the end of a contract with a non-Apple phone, speak to your network re upgrading to an iPhone 3GS – ask for their best deal or you will consider changing networks.
New apps for iOS 5 iPhones
November 12, 2011
Apple's latest software operating system (iOS 5) is a free upgrade from Apple – if you have an iPhone 4S, iPhone 4  0r an iPhone 3GS model. It  is also free for most other Apple devices like the iPad and  iPod Touch. This latest software has improved apps, linking apps and gaming to the latest iOS 5developments – many are free – for example Fanatix – enables fans of sport or music to join live chats about the latest events.
Fanatix – Free for iPhone & iPod touch
Fanatix uses iMessage, Apple's instant messaging system that sends texts over the internet – now you can join live chats about numerous events you may be watching on TV, radio or from the actual event. It covers thousands of events all over the world. Fanatax will find your Facebook friends who are watching the same events – linking you up -how cool is that!
Foursquare – Free for iPhone
When you set up iOS 5 you were asked if you wanted 'Find my Phone' we recommend you choose this option as GPS will track your location – Foursquare has linked into this so that the new Radar feature makes that process automatic – you can check in withouit even taking the phone out of your bag/pocket. Foursquare enables special offers to your phone when you are out shopping or in a restaurant.
Jesse Hollington, writer and Apps Editor for iLounge.com suggests that any applications that require Region Monitoring are not supported on the iPhone 3GS as it does not have the APIs necessary to support this. For built-in apps, that includes the ability to set location-based reminders in the "Reminders" app, but this also affects third-party apps that use Region Monitoring such as Foursquare's new Radar feature and similar location-based contexts.
Gaming – Angry Birds
The First Angry Birds store near Helsinki, Finland. The image above was from Rovio and posted on Facebook.
ABC News' reported the world's first Angry Bird Store opened yesterday in Helsinki, Finland. Rovio, the bestselling game's developer, is based 15 minutes outside of Helsinki.  Gaming fans had been camping outside the store for days to be the first in line to purchase merchandise. Why not check out their latest on iTunes and join in the fun. Try' Crazy Penguin' new birds, new levels.
App Specific Website
AppPicker is a website that regularly sifts through hundreds of iPhone, iPod touch, iPad and Mac apps when they have reduced their price or gone free in the last 24 hours and hand select those you should consider picking up. Why not check out this site at your leisure to save you time and money.