Best iPhone apps for Xmas
November 24, 2011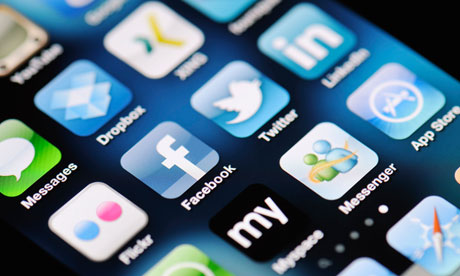 Apple is publishing weekly rankings for its App Store in the UK for the first time.
This week Apple began a partnership with the Press Association to publish weekly charts for paid and free apps on iPhone in the UK. These charts rank apps specifically on 'sales and downloads' in the UK App Store over the previous seven days. The first set of charts has just been published for the week ending 20 November.
The Guardian's app blog recently suggested that although similar charts are already available for all to see on the App Store itself, these new rankings reflect a more standardised weekly chart that highlights the most popular apps over a seven day period. Be aware that these 'top rankings' only include Apple's apps and therefore do not consider apps released by other companies such as Google for Android; Research In Motion for BlackBerry; and Microsoft for Windows Phone.
The first weekly charts are published in full below:
iPhone (Paid Apps)
1. Amazing Breaker – Dekovir
2. WhatsApp Messenger – WhatsApp
3. Hardest Game Ever – 0.02s PRO – Ming Liang Chien
4. Angry Birds – Clickgamer.com
5. Superman – Chillingo Ltd
6. FIFA 12 by EA Sports – Electronic Arts
7. Fruit Ninja – Halfbrick Studios
8. Sleep Cycle Alarm Clock – Maciek Drejak Labs
9. Camera+ – tap tap tap
10. Blueprint 3D – FDG Entertainment
iPhone (Free Apps)
1. Hardest Game Ever – 0.02s – Ming Liang Chien
2. Facebook Messenger – Facebook
3. Crime City – Funzio
4. Amazing Breaker Free – Dekovir
5. Place My Face – MUGOCO
6. Solitaire – Byterun
7. Idiot Test – Way Too Funny – CreativeNose
8. Finger Olympic – Fingerway
9. Glass Tower 3 – iDevUA Treelight
10. WordSearchUnlimited Free – VirtueSoft.com
The charts published above (source- The Guardian) are topped by Dekovir Inc's Amazing Breaker and Ming Liang Chien's Hardest Game Ever (free iPhone). The rankings above suggest a consumer demand for TV apps, specifically Sky Movies, ITV Player – 40D Catch Up and Channel 5's Demand 5.
In addition to the charttoppers above, there are countless free and inexpensive Christmas apps for your iPhone. It makes you realise that it's time to get ready for the Christmas countdown.
Let It Snow Globe
It is a great choice for the younger members of the family. I'm sure you and they will love this iPhone app. It works  like a standard glass snow globe. You shake your iPhone and you will see snow cascade over Santa to put you in the Xmas mood. It will cost you just about 60p.
If you enjoy snow scenes then LetItSnow application is right for you. You will experience a virtual Winter Wonderland where you will be able to design your personal winter fantasy on your iPhone screen.
Santa's Run
Santa's Run is an excellent iPhone Christmas Game by Broken Thumbs Apps.  Santa's Run is an exciting sleigh ride where you have the controls – although not too challenging for the experienced gamer, it is fun and addictive, and will get you and your friends  into the spirit of Christmas!
Christmas Mishap
Likewise, Christmas Mishap is fun – Santa accidentally loses control over his sledge sliding down a slope – and you help him keep the gifts safe (or get them back into the bag). It sounds simple – but beware! It's very addictive! An enjoyable game app for all the family at Christmas. Costs about 60p.

Xmas iPhone Wallpaper
Download 60+ Beautiful Christmas Iphone 4 Wallpapers to get you in the Xmas mood.
Cut the Rope: Holiday Gift 2011
Cut the Rope, is a really fun smartphone game. There is now a free standalone version for both the iphone and iPad that  features new challenges and holiday-themed levels.
Each level features the Christmas tree background, and adds new stockings that teleport candy.(Credit: Screenshot by Jason Parker/CNET)
Cut The Rope offers just the right mix of gameplay challenges,  graphics that appeal to all ages, and a myriad of levels.
The game, developed by ZeptoLab, comes with 25 new levels, holiday-themed obstacles, and  finishes on a high with a new Rocket level to add to the fun. The game offers a bonus feature that lets you make greeting cards by adding the game's mascot, Om Nom, to images from your iPhone image library.
The game also acts as an advertisement for the other games in the franchise through in-app purchases.  The holiday-themed version is only available for iOS iPhone devices.
Quick Christmas List
Finally, do you hate the thought of deciding what to buy for whom and how much to spend? Then the ToDo and Christmast Gift List management app is a must for you. It's tuned to keep a track of all your spending – and can create individual budgets for all the people in your family, plus friends. Costs around 60p.
If you are considering buying an iPhone for a lucky family member check out our Buy online webpage.
Comments